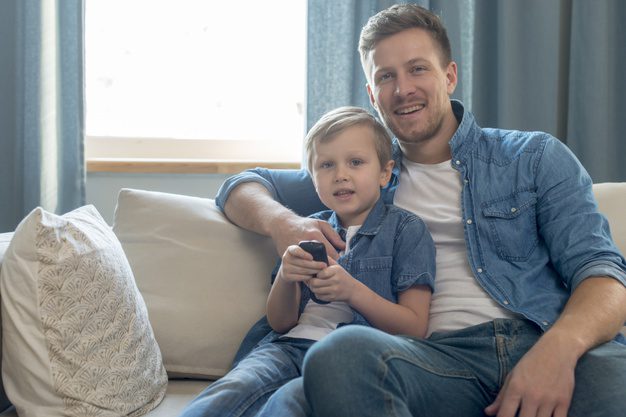 Father's love has been criminally under-portrayed in modern cinema. Most moviemakers tend to weave in maternal love in their storytelling. It's their easiest route to your tear ducts. And, it completely makes sense as a father's love is quite complex to dissect cinematographically. Tough as iron on the outside and the softest silk strands of raw unexpressed emotion on the inside. However, some cinematographers have still managed to execute this task quite intricately and artistically in their movies. So, here's our list of must-watch movies on this father's day –
1. Beautiful Boy (2018)
Cast:
Steve Carell, Timothée Chalamet, Maura Tierney, Amy Ryan
Directed By:
Felix van Groeningen
Storyline:
Teenager Nicolas Sheff seems to have it all with good grades and being an actor, artist, athlete and editor of the school newspaper. When Nic's addiction to meth threatens to destroy him, his father does whatever he can to save his son and family.
2. Beginners (2010)
Cast:
Ewan McGregor, Christopher Plummer, Mélanie Laurent, Goran Višnjić
Directed By:
Mike Mills
Storyline:
Following the death of his father Hal from cancer, Oliver reflects on their relationship during the five years since the death of Oliver's mother, Georgia. Shortly after her death, Hal came out to his son and began exploring life as an openly gay man. He becomes active in the gay community, finds love with a much younger man and becomes more honest with himself and with his son. As a result, Oliver and Hal become closer during this time. Shortly after Hal's death, Oliver meets Anna, a French actress, at a party. Inspired by his father's attitude towards the end of his life and their relationship, Oliver decides to pursue a romance with her.
3. Searching (2018)
Cast:
John Cho, Debra Messing
Directed By:
Aneesh Chaganty
Storyline:
Set entirely on computer screens and smartphones, the film follows a father (John Cho) trying to find his missing 16-year-old daughter (Michelle La) with the help of a police detective (Debra Messing). David Kim files a police complaint in order to find his missing daughter, Margot. However, a string of hidden truths unravels when he checks her laptop.
4. The Mandela Effect (2019)
Cast:
Charlie Hofheimer, Aleksa Palladino, Robin Lord Taylor, Clarke Peters, Madeleine McGraw
Directed By:
David Guy Levy
Storyline:
A grieving husband and father starts to question reality when he becomes obsessed with facts and events that thousands of other people can't remember.
5. Interstellar (2014)
Cast:
Matthew McConaughey, Anne Hathaway, Jessica Chastain, Bill Irwin, Ellen Burstyn, Michael Caine
Directed By:
Christopher Nolan
Storyline:
In Earth's future, a global crop blight and second Dust Bowl are slowly rendering the planet uninhabitable. Professor Brand (Michael Caine), a brilliant NASA physicist, is working on plans to save mankind by transporting Earth's population to a new home via a wormhole. But first, Brand must send former NASA pilot Cooper (Matthew McConaughey) and a team of researchers through the wormhole and across the galaxy to find out which of three planets could be mankind's new home.
Other fantastic movies that have exuberantly shown fatherhood include – The Godfather, The Irishman, To kill a Mockingbird, etc. Go ahead and bond with your dad over these outstanding movies and celebrate Father's Day like never before.