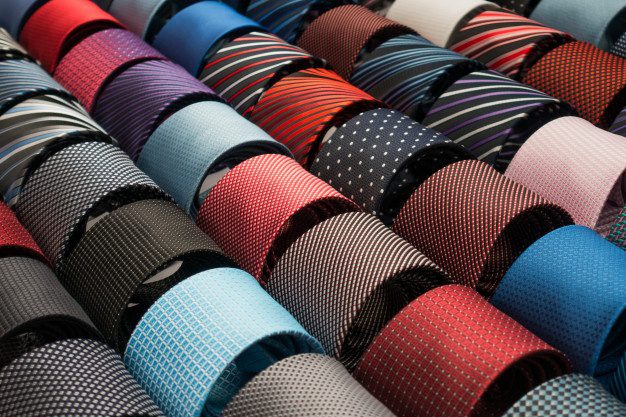 As I have already told you about ties before with its dos and don'ts Today the topic is on wearing the right colour tie with the right suit and also with your personality.
Diagonal stripes are very flattering. The diagonally striped tie is one that flattens most faces and is very easy to wear.
Keep an eye on the pattern in your tie it should never be larger than the size of your eye or it will take the focus from your face. A large patterned tie will become the focal point of your outfit and distract from your face.
Red tie / blue shirt; you mean business. You have things to say but are prepared to listen to those around you. You still want to be thought of as one of the boys for the job.
Dark blue tie should never be worn with a black suit. This is formal conservative and safe. A plain blue tie is very conservative
Green tie can be seen as very adventurous and one has to careful in wearing the right shade. Pastel greens work better than dark greens. Green works best as part of a pattern.
Purple tie is the colour of royalty. People who want to be seen as independent thinkers, men with style and a little adventure wear purple ties. Lilac ties look great on most men.
Same colour shirt and tie: This look is formidable in darker tones. I would recommend this for formal and social occasions, not at work. In mid-tones it will allow you to blend into the scenery more. Pale tones are friendly with a light suit. With a dark suit they smack off the wedding.
Yellow tie with white shirt this is a happy joyous combination. It suggests the announcement of good news and is a great combination in Asian cultures.
Yellow tie with blue shirt once again this is a happy combination. You are one of the boys who are very outgoing and friendly.
Blue and yellow tie this is a very popular and safe combination. It will depend on your colorings and personality as to how bright and bold you go with it.
Pastel ties: These ties in blue, pink lilac mint, and lemon shows the wearer to be friendly comfortable in himself and wanting to enjoy his day. You would never wear these colours when you want to instigate corporate changes and power plays.
Grey ties; the quietest of all ties. You should wear grey when you have to make an unpleasant announcement. It is ideal for the funeral and suits the chairman who doesn't need to throw his power around. He knows his position and authority are not under threat and wants to give the power to those around him. It is a colour that allows you to stay in the background.
Black ties a very formal tie. It can be used for modern day black tie events if the organizer does not mind if you do not wear a bow tie. It's good for weddings and if you want to show respect at a formal meeting or event.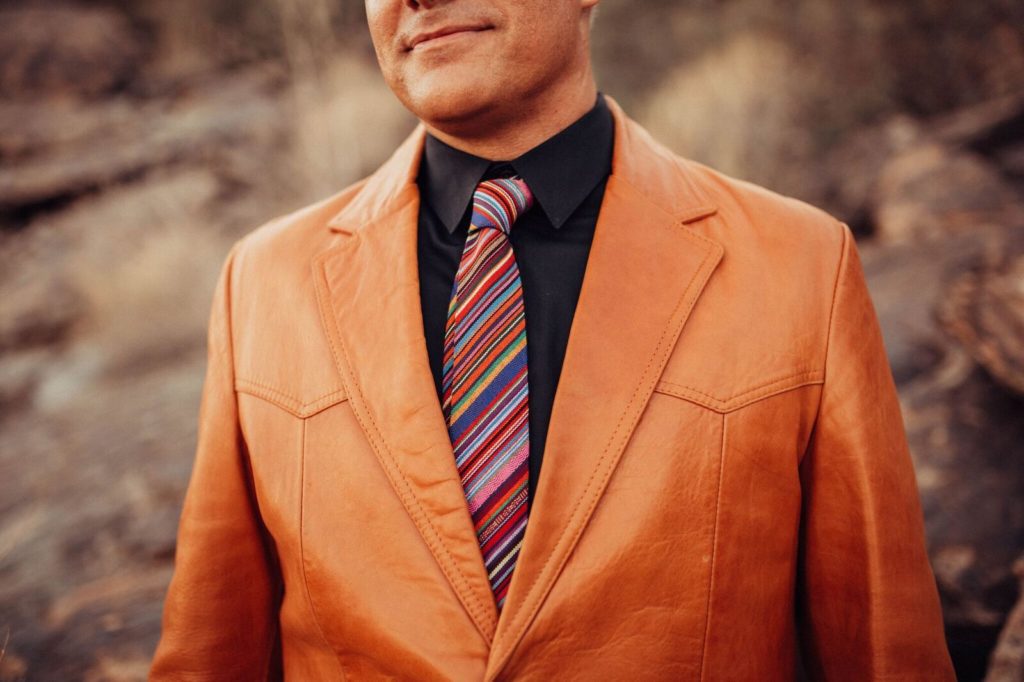 Orange ties: these are hard to find and for good reason. Orange is not an ideal colour for men in business. Shades of burnt orange and rust can be found a softer version of red. Brilliant orange may be found within a pattern but rarely alone.
(Image Source: Pinterest)