By now, most of us have heard or seen about FaceApp in some or the other way. Instagram feeds have been flooded with snaps of familiar faces, but stunningly older. May it be a workplace, school or college, everyone has been downloading the app for apparently the same reason, i.e., to try out the app's old age filter, which is capable of producing shockingly realistic and credible photos of how one would look when he/she gets older. There are numerous other features that the app supports.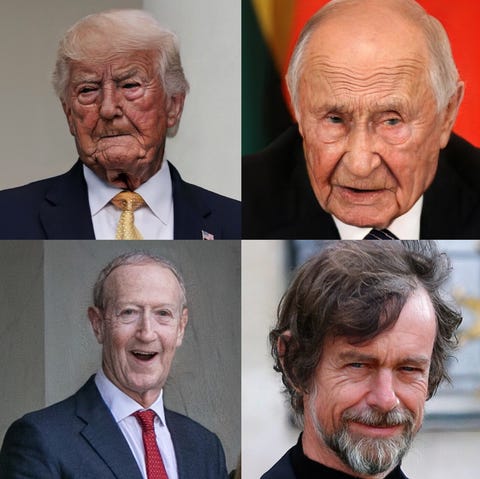 But just in case you happen to see one and are curious about how you might look, here's a little warning:
FaceApp, now a popular mobile app, owned by Russian parent company Wireless Labs, apparently now has access to images of over 150 million users' faces and names. According to Forbes, over 100,000 million people have downloaded FaceApp from Google Play and by over 50 million people across other platforms including Apple's iOS.
Cybersecurity experts have warned that the free "old age filter," created in 2017 by developers at Wireless Lab, poses security concerns that may give them access to your personal information and identity. They have the right to modify, reproduce and publish any of the images you process through its AI.
FaceApp's rather "sketchy" Terms Of Use read as follows:
You grant FaceApp a perpetual, irrevocable, nonexclusive, royalty-free, worldwide, fully-paid, transferable sub-licensable license to use, reproduce, modify, adapt, publish, translate, create derivative works from, distribute, publicly perform and display your User Content and any name, username or likeness provided in connection with your User Content in all media formats and channels now known or later developed, without compensation to you. When you post or otherwise share User Content on or through our Services, you understand that your User Content and any associated information (such as your [username], location or profile photo) will be visible to the public.
What's even crazier to believe is that the app got permissions from Google Play Store and Apple's App Store to get published despite such outrageous Terms Of Use.
The Wire quoted, "People give photos to lots of different apps. I think this is probably getting attention because it's Russian developers,". Just like Faceapp's terms and conditions, we've all given Facebook the right to tap into our data trove and their terms are similar to that of Faceapp.
Before you want to freak out about Faceapp,  just consider the other social media channels that already have access to your data.