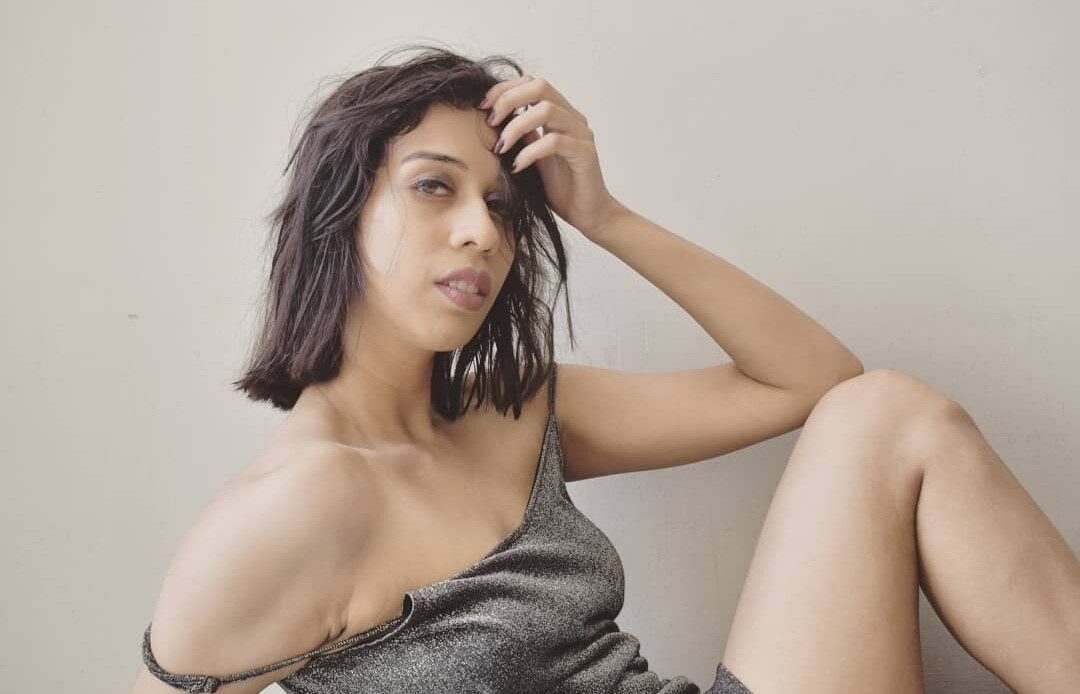 This is the story of my life so far. Life is all about struggles and bliss that's why it is compared to a rollercoaster ride. My journey so far has been like that. From sitting behind a computer and coding to coming out of my comfort zone in front of the photographers, life has been so unpredictable and it is like that. You never know what you are meant for or what your purpose is until and unless you try. I have always believed in this one quote "Keep the doors of learning open". Do that and the magic will follow. Here are a few snippets from the journey of my life from being an engineer to being a fashion model.
" You can't do it, that's impossible "
The first year of my engineering I planned on moving to the city that never sleeps, Mumbai. I wanted to pursue my career as a model. My parents wanted me to complete my engineering and my friends from the previous college thought I was delusional. I decided to balance between engineering and my career as a model. I applied to Amity University in order to continue my engineering from the second year in the same course. I switched my college and moved to Mumbai. Looking back in time I realize sometimes being delusional and thinking about the impossible is the first step of turning it into reality.
" The real struggle "
Now that I was in Mumbai I had to manage both my studies in the field of computer science and engineering and fashion modeling. Here was the real struggle my college was situated in a village in Bhatan that was in the outskirts of Mumbai and the 75% attendance mark. Traveling for shoots and shows was very difficult and skipping classes would have been equally disastrous for me. Still, I didn't lose hope. I got selected in Miss India 2016 as a finalist. I had to go for the finale at any cost but at the same time leaving the college might get me debarred. I was optimistic enough to talk to my faculties and try one last time. In this case, my faculties and my friends were very supportive I was given a few assignments in exchange for the attendance and they allowed me to go for the pageant.
With time, I realized I need to start working on my body due to the increase in competition it became a necessity for me to stay fit. It started off as a necessity but turned out to be the most relaxing activity in my entire day. Endorphins became my "Before Anybody Else". With the workout, I had to maintain a specific diet that the canteen food couldn't suffice. So every weekend I used to travel one hour to get the required food items from the nearest Hypercity and take it all the way back to my college(Bhatan village) it was a tedious job but I felt great seeing my body transformation. By transformation I mean the strength and stamina I developed apart from the abs.
I became more determined in achieving my goal as a model.
" The birth of Fithomitra "
Fithomitra is a brand started by me. It throws light on various aspects of Fashion and Fitness. Fithomitra blogs are all about the life of a model and how fashion and fitness influence our lives. The knowledge that I gained in these fields is something that I would love to take forward.
" Golden future awaits "
I finally completed my engineering this year and met supermodel Alesia Raut who taught me the technicalities of the ramp walk. I have been invited as fitness and ramp walk trainer for the international pageant Miss and Mrs. Global Universal 2019 in Sri Lanka. I was delusional enough to believe I can do it and I did it and there are many more things I will do.
We all are driven by hope. The hope of achieving your dreams, hope to be in a place you have dreamt of moving to a city where the magic happens, hope for the forever kind of bond.
I hope to one day achieve my dream to walk in the world's most-watched fashion show and inspire and create opportunities for young budding models like me to dream about being a supermodel one day till then there's this one message for all the readers-
" Be delusional, dream big, work for it "

– Sanghmitra Bhardwaj