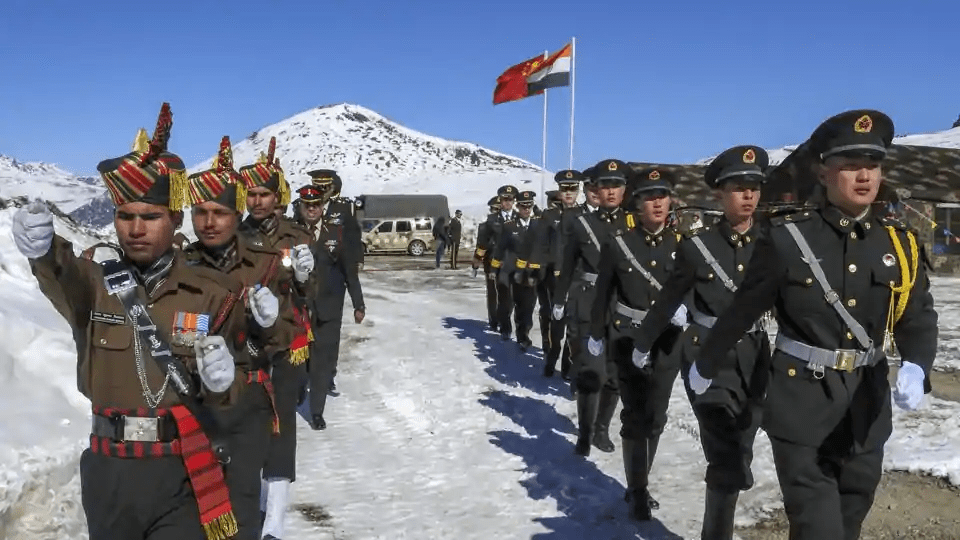 The deployment of the Chinese and the Indian troops flared up the LAC situation in Galwan Valley on Monday night which resulted in the loss of lives on both sides of the border. On the Chinese side, news agency ANI reported, 43 soldiers have been killed or seriously injured during the violent clash with the Indian military in eastern Ladakh's Galwan Valley. The Indian Army on Tuesday said 20 Army personnel, including a colonel, were martyred on Monday night in the biggest-ever military confrontation between the two armies in over five decades.
The Army said that the soldiers including the Commanding Officer of 16 Bihar regiment in charge of the area died while a de-escalation process was underway. Sources have told ET that this death toll could rise up as some soldiers are currently not accounted for after PLA troops attacked with spiked sticks and stones in the Galwan valley.
RAJNATH SINGH MOURNS ON THE LOSS OF THE INDIAN SOLDIERS.
Defence minister Rajnath Singh, in first comments by the Central government, on Wednesday mourned the loss of 20 soldiers. They died in the line of duty in a violent face-off with China in the LAC Galwan Valley
ZHAO LIJIAN DEFENDS CHINA FOR THE INCIDENT.
An Official Statement was given by Zhao Lijian, Chinese Foreign Ministry Spokesperson "The sovereignty of the Galwan Valley area has always belonged to China. The Indian border troops flip-flopped and seriously violated our border protocols on border-related issues and the consensus of our commander level talks"
PRIME MINISTER MODI IN ACTION, CALLS A MEETING ON 19th JUNE.
Prime Minister Narendra Modi has called an all-party meeting on Friday at 5 pm. The situation at the LAC, Galwan Valley will be discussed. Earlier, India's top defense establishment authorities led by Defence Minister Rajnath Singh held a high-level meeting on Wednesday. The meetings are being held a day after at least 20 Indian Army personnel including a colonel got martyred in a fierce clash with Chinese troops in the Galwan Valley in eastern Ladakh on Monday night.
INDIANS IN RAGE, PROTESTS AGAINST CHINA ACROSS THE COUNTRY.
Protestors in Varanasi burned the Chinese flag after the Indian army soldiers passed away due to the face-off between India and China in the Galwan Valley in Eastern Ladakh. A similar protest was seen in Patna and Gujarat where people burnt the photos of the Chinese president. Demonstrators under the banner of an NGO Vishal Bharat Sansthan raised slogans against President Xi Jinping and shouted, "Go back from our country". People Burnt Chinese products to show their anger against china.
It's really shameful that even after the peace meeting Chinese troops are provoking our soldiers for war. They must know that if such conditions arise India's soldiers are ready to fight back and China would suffer a major fallback. Even PM Modi has told that India wants peace but it is capable to give a befitting reply if instigated.