"Unity to be real must stand the severest strain without breaking."
~ Mahatma Gandhi
In a yet another clash between the center and the state of J&K, PDP president Mehbooba Mufti, on Saturday, said that the relations between the Union and the State of Jammu And Kashmir will be over, given that Article 370 of the constitution is annulled.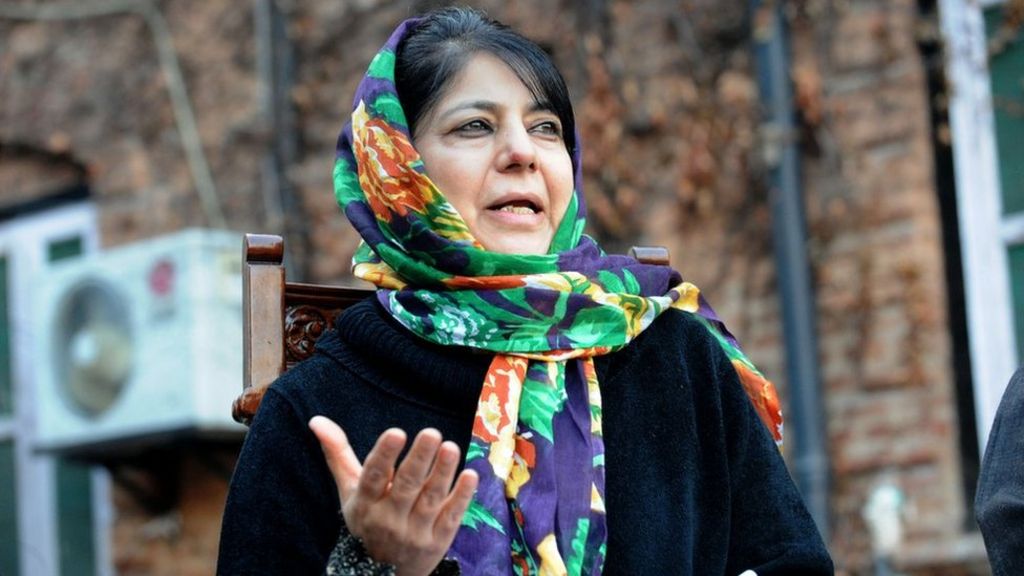 "Jaitley must understand this. It is not an easy thing to say. If you scrap (Article) 370, your relation with J-K will be over," Mehbooba told the party workers at her residence.
This statement comes after the Finance Minister of India, Arun Jaitley, on Thursday, had expressed his support on rescinding the special status of the state. He stated that Article 35A, which confines non-permanent inhabitants to buy property in the Indian state of Jammu and Kashmir, is "constitutionally vulnerable" and is also hampering economic development of the state.
Mehbooba Mufti, who is also the former chief minister of the state, has clearly said that, in case Article 370 is abolished, J&K will have to reconsider its decision to reside in the Indian Subcontinent.
Lately, the political party has been gaining support and followers, such as, National Conference leader Mohammad Abdullah Wani and Awami Insaf Party chief Ghulam Ahmad Sheikh Saloora, and their supporters.
The statement is yet to get a response from the Union Government and the Prime Minister Of India.