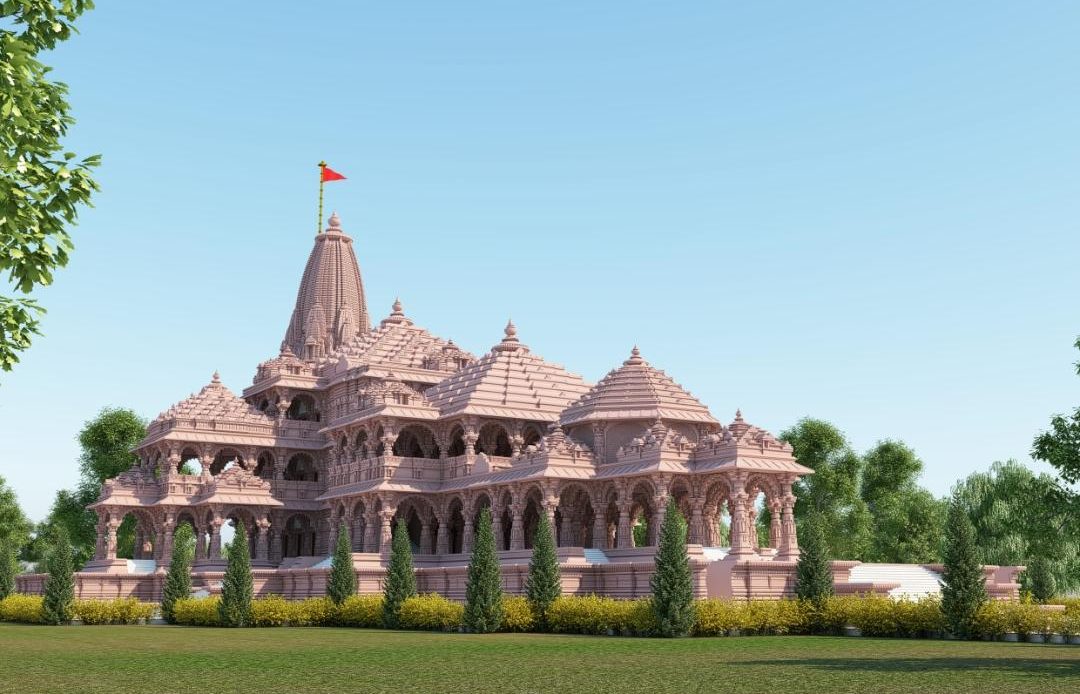 5th August 2020 is not just a day that will be remembered for years, but a day which was anticipated years ago. The struggle began in November 1989 and since then Ram Bhakts have been waiting for this day: 5/8/2020. Today embarks the auspicious Bhumi Pujan of the Ram Mandir. PM Narendra Modi set up the first brick for the temple as the country is immersed in the sweet chants of Jai Shree Ram. As the whole country is celebrating, Ayodhya looks like a newlywed bride. Here is a sneak-peek into the grand celebrations of the Ram Temple foundation stone laying ceremony at Ayodhya.
Who said What:
Chants of Jai Siya Ram can be heard across the world

PM MODI
This day (August 5) is historical and generations will remember the day with great pride. A new history is being written in India and we should celebrate the day.

Baba Ramdev
"PM Narendra Modi is laying the foundation for construction of Shri Ram Mandir in Ayodhya, the birthplace of Shri Ram. It is indeed a historical and emotional day not only for me, but for all Indians. A grand mandir for Shri Ram at Ram Janmabhoomi has been a desire an it's mission for BJP"

LK Advani
Hope temple ritual marks nat'l unity

Priyanka Gandhi
"Today is an auspicious day. This marks the end of the struggle of decades. A journey of over 500 years has been ratified by the Indian judiciary and constitution."

Yogi Adityanath
So a 40-kg brick made of pure silver was the first stone of reverence on the temple site. The temple construction will take at least a year. The construction is about to begin soon. This was all about the bhumi pujan at Ayodhya for the Historic Ram Mandir which will be finally built after a struggle of 500 years.
(Image Source: TOI)