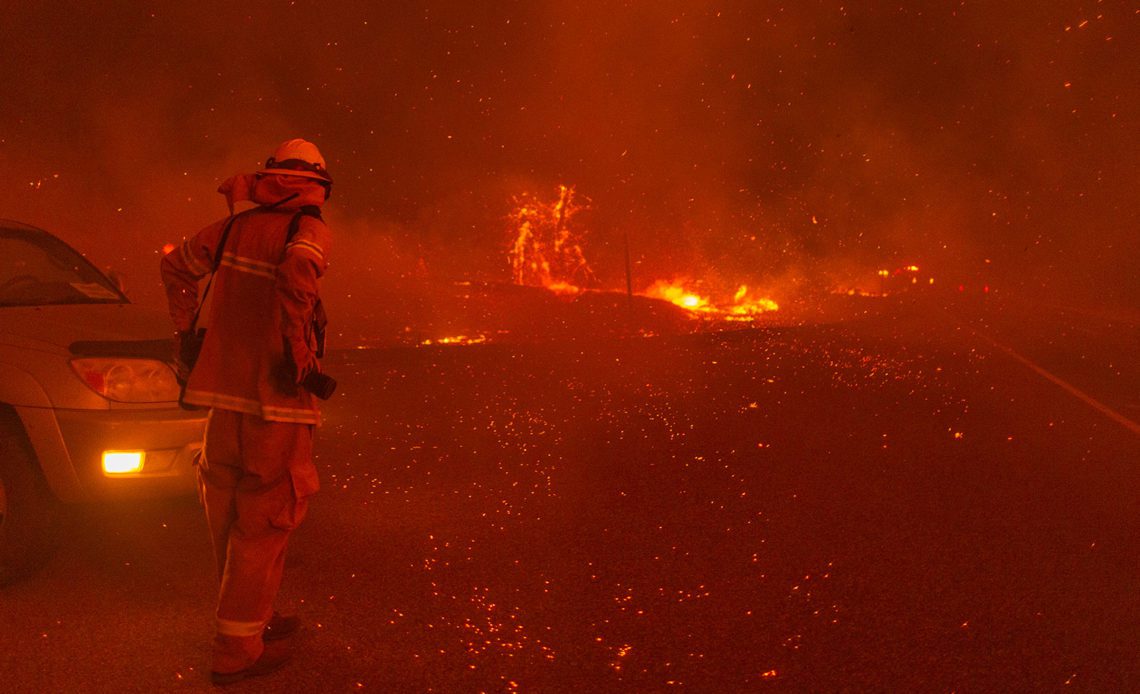 HELLFIRE TIMELINE
May 3, 2020: The most destructive wildfire of 2020 breaks out in Kings County, California,  engulfing a massive 2060 acres of land.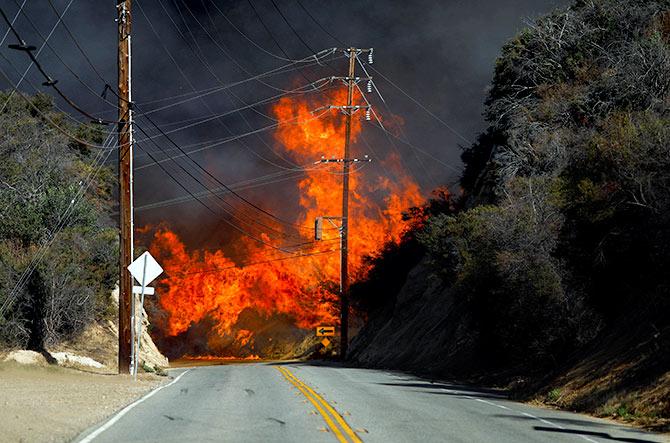 July 20, 2020: Two firefighters got injured in the Lassen County fire which is controlled after 18 days.
July 22, 2020: Modoc County is set ablaze and the fire burns 83,000 acres of land before it is controlled.
August 12, 2020: Fire in Kern County takes the life of a firefighter.
August 13, 2020: Huge Fires starts spreading at Lake Hughes leading to the evacuation of 100 homes.
August 16, 2020: 54•C, the highest ever recorded temperature on Earth is recorded in Death Valley National Park, California.
August 18, 2020: Gavin Newsom, the State Governor, declares a state of Emergency as more fires break out.
August 22, 2020: President Trump released federal aid and declares the California Wildfires as a major disaster.
August 25, 2020: Wildfires cover 1.2 million acres of land taking the lives of at least 8 people.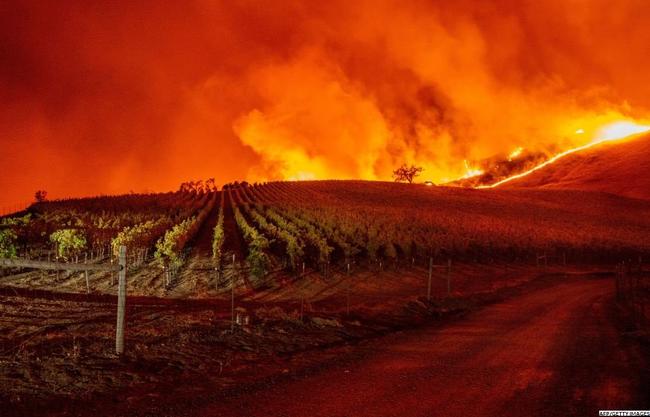 August 28, 2020: Skyhawk Neighborhood homes are engulfed by fire in Santa Rosa.
FIRE REACHES SANTA ROSA
Most of the homes were saved by fire crews from the Bay Area. However, the crews were unable to control a cloud carrying the embers, when the winds rushed in at about 30 miles per hour. This led to the destruction of several homes along the Mountain Hawk Drive. The evacuated residents gathered up at the Santa Rosa Veterans Memorial Building. Mike Erwin and his wife, residents of Santa Rosa, have had to evacuate their home for the third time in the last four years. Residents of The Skyhawk Neighbourhood are still evacuating.
Elderly residents of the Oakmont Gardens senior living Facility in Santa Rosa, had to evacuate in the brightly lit night. Masks were worn as a protection against the coronavirus pandemic. Some wore bathrobes and some used walkers.