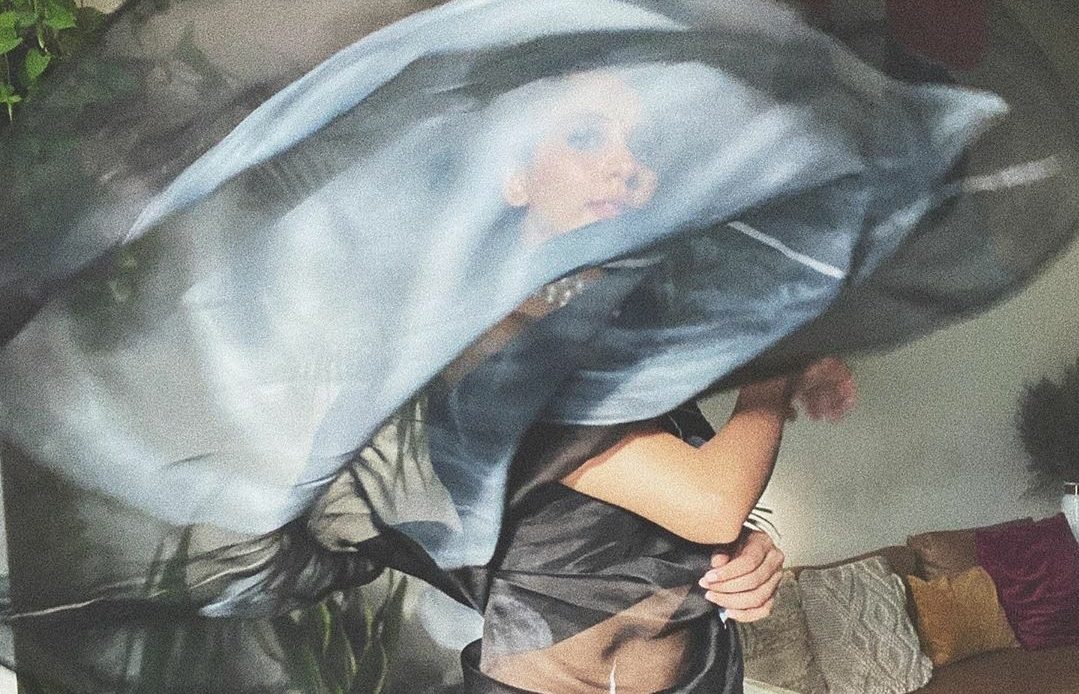 Sarees seemed like a hassle when we watched our mothers drape them over when we were kids. Who would have thought that the clothing that used to intimidate us once, the clothing that we never imagined we'd wear, will become a trend. Who would have thought that the very women we love so much on Instagram will have a special love for traditional clothing especially sarees. Above all, who would have thought that there were a dozen ways to wear a saree that matches your comfort level.
We've put together the three women who have taken over Instagram with their fashion strategies and experimentation with the sarees.
1. Dolly Singh
About wearing sarees and spilling the sass!
Dolly Singh aka 'Raju ki Mummy'' does not seem to get enough of the sarees! With over 1M followers on her Instagram, Dolly Singh does not need an introduction. Some of us know her as 'Raju ki Mummy', some as 'Zeenat' while others might know her as 'Guddu Chachi'. This woman has blended herself in every role perfectly! She is famous not only for her mimicking skills but her fashion statement has influenced people widely.
As she confesses in this IG post that she used to hate sarees as a kid, just like the rest of us but not anymore! We have seen her experimenting with sarees and we have been knocked dead because we admire the looks so much. Be it with a blazer or a plain solid turtleneck, Dolly Singh can pair her sarees up with just anything and rocks the look like a pro. Mostly she adorns it with heavy earrings and is all set to go.
This digital diva has set some really sassy goals for us to follow and now we admire the sarees like never before!
I think a saree is something I will only wear more of as I grow older.💛

– Dolly Singh
2. Komal Pandey
Sarees for her are not just about six yards of grace but everything beautiful and bossy.
Komal Pandey has been influencing millions through her fashion experiments for years now. Be it bohemian, be it monochrome, quirky prints, she can make anything look gorgeous. She has started this whole series of fashion therapy on Instagram where she blends Indian with the Western and creates her own style! She personalizes her sarees in whatever way that she feels comfortable in, and does not really care about how other people perceive it to be.
From sarees at work to sarees at beach, she has given us ideas to drape that six yard of grace and elegance into something bossy and stylish. Her obsession with sarees is definitely giving us some major goals!
I styled it in 6 ways and I literally had to stop myself from styling it in 10 more ways because I am OBSESSED!

-Komal Pandey (via Instagram post)
3. Kusha Kapila
Slaying the saree mode!
Some of us know her from Ghost Stories, Behensplaining or as Myntra Fashion Superstar. She is most famously known as Billi Masi through her video content on Instagram. With over 1.4M followers on Instagram, she has not only made people smile but has influenced their fashion statements, too!
She has been wearing sarees for her daily skits and carries them so easily and so well that it makes us wonder if we should just go on a saree shopping spree!
From what we have noticed, off white sarees are totally her go to but she slays the colors equally well!
We are totally influenced by these women influencers on Instagram and if you love fashion just as much as we do, you will surely love their styles! They have made us fall in love with the sarees by normalizing them in their own way. And it's not just the obsession with sarees that they have in common but CONFIDENCE too! They have proven that we don't really need an occasion to wear a saree, and that every woman can rock the look!