Sushant Singh Rajput, a name that will be remembered in the history for his simplicity and perfection. A journey, a struggle which will teach the coming generation that hard work pays in life. The young and bright star had left this world on Sunday. His mortal remains have been cremated today at around 4:50 pm in Mumbai's Pawan Hans crematorium leaving everyone in tears.
His father Mr. K.K. Singh, sisters, brother-in-law and, cousin Niraj Singh along with some of his co-stars and other bollywood celebs like Kriti Sanon, Shraddha Kapoor, Rhea Chakraborty, Vivek Oberoi, Randeep Hooda, Rajkumar Rao, Sunil Shetty, Varun Sharma, Arjun Bijlani and some other TV celebs were present at the moment.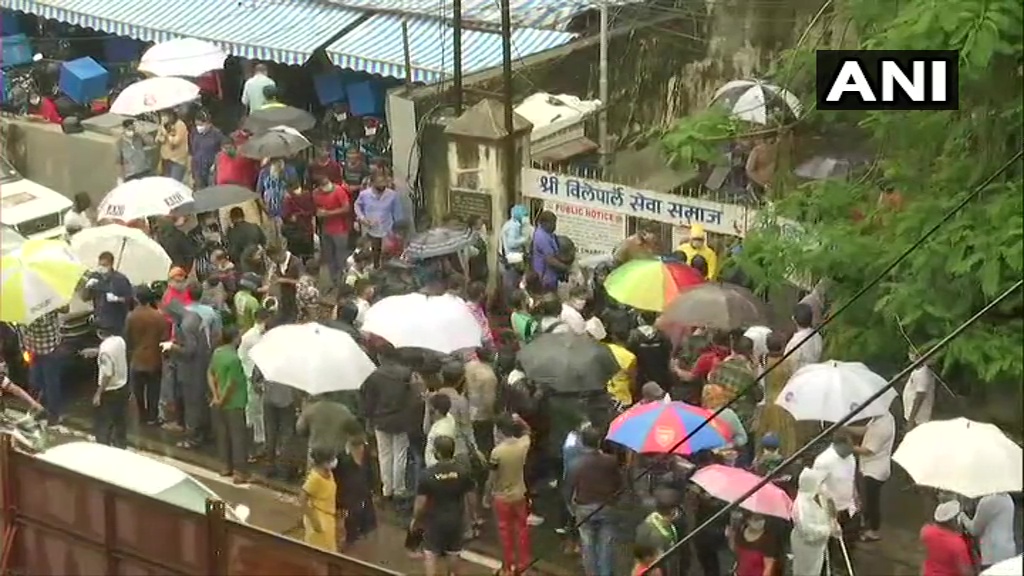 The family wanted to bring the mortal remains of Sushant to his native place for the final rituals. But, due to the current pandemic scenario they didn't get the permission to do so. So they left for Mumbai in a flight at 11:20 am.
02:06pm :
Sushant's father and other family members reached Mumbai. Then they left for Cooper Hospital where his mortal remains were kept.
02:30pm :
Sushant Singh Rajput's rumored girlfriend reached Cooper Hospital to bid final goodbye to him. She was spotted in white clothes wearing a mask.
03:05pm :
Mr. K.K.Singh and Sushant's cousin reached his rented flat where they stayed for around 30 mins.
03:38pm :
Sushant's family members left for crematorium. While his mortal remain was still at the morgue.
03:45pm :
The hospital staff took Sushant Singh Rajput's mortal for crematorium in an ambulance. The distance between Cooper Hospital and Pawan Hans crematorium is 8km.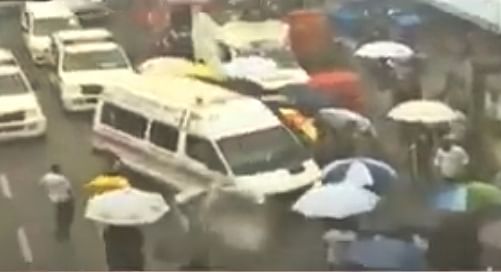 04:04pm :
Kriti Sanon was spotted teary eyed outside the hospital.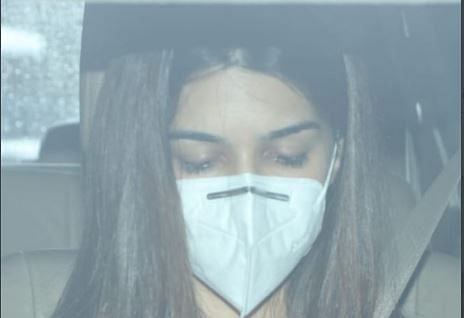 04:08pm :
Sushant's mortal remain reached the crematorium.
The city cried (heavy rain started) as last rites of Sushant started being performed.
4:15 pm :
Shraddha Kapoor, Ranvir Shorey, and Vivek Oberoi were also spotted outside the crematorium.
4:26 pm :
Kriti Sanon reaches the crematorium with friend Mukesh Chhabra.
4:45 pm :
Sushant Singh Rajput's last rites begin.
4:47 pm :
Ekta Kapoor, Varun Sharma, Abhishek Kapoor and other stars also arrive to pay their last respects. However, they were not allowed to go inside.
04:48pm :
Reha Chakroborty, Vivek Oberoi, Randeep Hooda and Rajkumar Rao were also spotted.
04:55 pm :
Sushant Singh Rajput's father performed the last rites.
05:00 pm :
Sushant Singh Rajput gets cremated and leaves for his heavenly adobe.
May his soul rest in peace, Rest in Peace Sir! You will be missed ! 😭
No one can deny that Sushant was hardworking, simple, and bright actor. He would have reached heights if somehow managed to fight with his depression. The person who taught his fans to stay positive and motivated, himself lost his battle. Also, the entire Bollywood industry who's grieving on his death now – where were you when he needed you? It's so shameful on your part, this tragic step taken by Sushant is a lesson for all to stay connected with their close ones to share and listen what they have to say. No matter what, be there when they need you because Zindagi Milegi Na Dubara. We hope you find peace sir. You and your smile will be missed.
RIP Sir, We will miss you ! 🌹💐