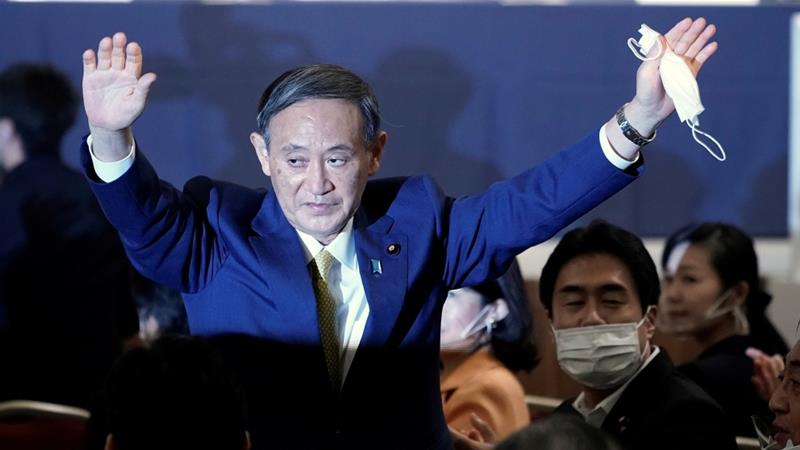 As Shinzo Abe resigns from his term at the Prime Minister's office, Suga is all set to take over. Abe still has a year left in the completion of his term at the office but he resigned due to certain health issues.
Yoshihide Suga has been selected to succeed Shinzo Abe to govern the world's third-largest economy i.e. Japan. Shinzo Abe couldn't complete his term in office due to illness. He resigned because he did not want the illness to become a hindrance to him while he was governing the country.
Yoshihide Suda was born on the 6th of December, 1948 in Akita, Japan, in a family of strawberry farmers. He is the President of the Liberal Democratic Party and has been involved in politics since 1986. He has often been described as the "right-hand man" of Shinzo Abe and what is interesting about him is that he does not belong to a political family. His father was a farmer and a teacher in a rural school, and Suda helped him in the fields during his childhood. He pursued a bachelor's in law and served as a secretary for eleven years. He quit that job in order to pursue his career in politics. An interesting fact about him is that he is elder to the person he is succeeding, that is, Shinzo Abe. YES! Abe is 65 while Suga is 71 years old.
In an interview, Suga unveiled his wish of amending the constitution of Japan and said that it was Abe's long-held goal. He wants to achieve that as the constitution has not been amended since it came into action in 1947. Shinzo Abe proposed his own models of the economy called 'Abenomics' after being elected as Prime Minister for the second time in the year 2012. Suga proposes to move forward with Abenomics because he believes that it had provided job opportunities to a lot of people.
According to the sources, the US government is looking forward to strengthening ties with the country after Yoshihide Suga is elected as the Prime Minister. With regard to the relations of Japan with India, Shinzo Abe visited India thrice, and he was the first Japanese Prime Minister to do so. India has been on really good terms with Japan over the past few years due to the colluding worldwide thoughts of the two prime ministers. India got support from Japan when it managed to expand its footprint in East and South East Asia. We can hope better relations between the two countries after Suga takes over.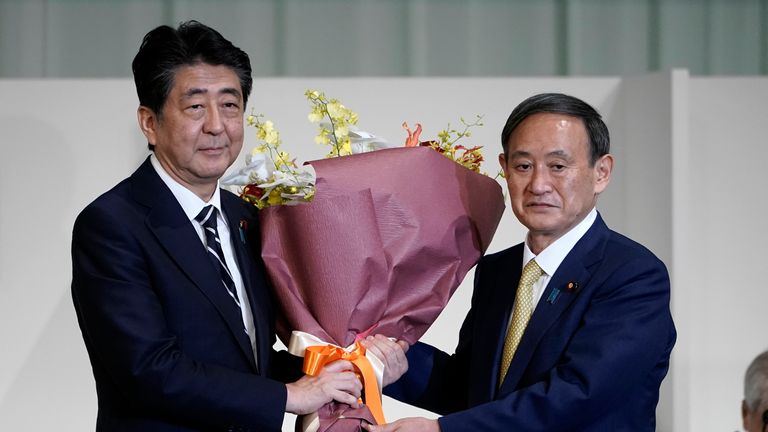 Suga has been loyal to Abe since the very beginning of his tenure in 2012 and it is believed that he has contributed majorly to the signature strategy of Abenomics. To award his loyalty, Abe named him the Chief Cabinet Secretary. Over the years, he has developed a significant reputation in the political sphere, and now strengthening the economy is one of his major goals. With an ongoing pandemic and falling economy, we can hope Suga upholds his position and reputation in the political arena and make the best of his experience.
I think I have the mission to carry forward what has been done by Prime Minister Abe and his leadership".

-Yoshihide Suga