Zendaya won the Primetime Emmy Award for Outstanding Lead Actress in a Drama Series on September 21 for her role in HBO series 'Euphoria'. She plays the role of a drug addict teenager named Rue and her role has been deemed as the best part of the series by The New Yorker's Doreen St. Felix.
Zendaya's early life
Zendaya's full name is Zendaya Maree Stoermer Coleman and the meaning of her unique name is 'to give thanks'. Zendaya was born on September 1, 1996 in Oakland, California and went to the California Shakespeare Theater in Orinda, California. She joined a dance group named Future Shock Oakland and was a member of the group for three years.
Her professional career began as a fashion for Macy's, Mervyns and Old Navy. Zendaya played the role of Rocky Blue in the sitcom 'Shake it up' which was popular on the Disney Channel. A Disney Channel Original Movie named 'Frenemies' was the first movie that she played a role in. In the October of 2012, Zendaya performed at the Teen Music Festival and at the Operation Smile benefit.
Zendaya was also the youngest contestant ever to participate in Season 16 of Dancing with the Stars before being replaced by Willow Shields who participated at the age of 14 in Season 20. She and her partner Valentin Chmerkovskiy finished as runners up on the show.
Zendaya was a guest judge on an episode of Project Runway: Under the Gunn in which the challenge was that the competing designers had to design an outfit for Zendaya to wear on an upcoming stage performance.
Zendaya's first official release since her work in Republic Records was 'Something New' featuring Chris Brown, which released on February 5 via Hollywood Records and Republic Records.
Career breakthrough
Zendaya made her feature fim debut in Spider-Man: Homecoming as Michelle. The movie was released in July 2017. She again played the role of MJ in Spider-Man: Far From Home.
She has also starred on Bruno Mars hit song 'Versace On The Floor' which happened after Bruno Mars was impressed by her performance on Lip Sync Battle in which she Lip synced to Bruno's song 24k Magic.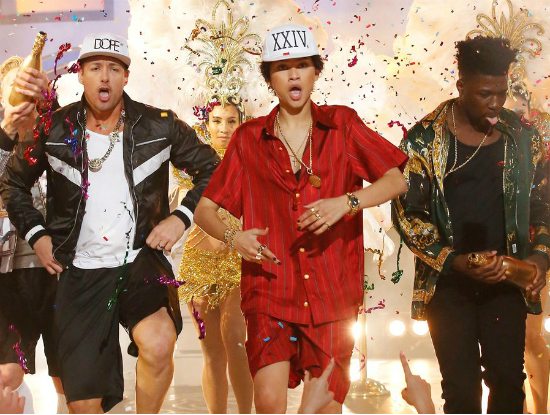 Net-a-porter, a fashion website, ranked Zendaya as one of the best dressed women in 2018. In the October of 2018 Zendaya was given the position of the new global women's ambassador for the brand Tommy Hilfiger. She also became a spokesmodel for a cosmetics company Lančome in February 2019.
Zendaya will be starring opposite Timothèe Chalamet in an upcoming science fiction film named Dune. She will also be appearing in Malcolm and Marie which was filmed during COVID-19 pandemic.
Other accomplishments
Zendaya became the Ambassador for Convoy of Hope in 2012. She celebrated her 20th birthday with a campaign to raise $50,000 to support Convoy's Women's Empowerment Initiative. She featured in a TV commercial for Beats by Dr. Dre Color in which she performed the song "Scream and Shout" by Will.I.Am and Britney Spears. She was featured in this commercial along with NBA star player LeBron James and rapper Lil Wayne.